Welcome on Honza Kulinek blog
And the things which thou hast heard from me among many witnesses, the same commit thou to faithful men, who shall be able to teach others also. 2 Timothy 2:2
I started to serve with the Christian Academy of Youth in 2005 and for the past 2 years I have been a Director of the Internship program.
My way into ministry
Let me share with you how God has shepherded me in my life. I grew up in a Christian family.  After the fall of communism I took advantage of the totally new opportunity to study at the Baptist Bible School. There I gained my first experience with spiritual care and social work. After graduation I founded a non-profit organization attached to my home church, called Pavučina (The Spider-Web). The main focus of its ministry is the non-Christian kids and young people living in our church's neighborhood. Pavučina's vision is to see changed lives among young people. This organization gives us as Christians an opportunity to spend time with these kids and introduce them to Jesus Christ by sharing the gospel during organized free time, sport activities, music, weekend activities, and camps.
Eight years I worked as a service engineer for Hewlett-Packard, taking care of customers with large computer systems and networks.  Modern computer technology has always been my great passion. Through this job I got to know people who I would have probably never had a chance to talk to. I learned a lot of things but God called me to finish this job right in the middle of my promising carrier. God called me to devote myself completely to the work on His kingdom.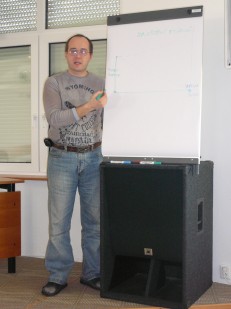 My mission
Czech Republic is one of the most atheist countries in the world. We have about 0,5 evangelical Christians in our country. My heart burns for the rise of well-prepared and equipped Christian leaders ready to share their faith with young people.  I flame also for the healthy churches, which take responsibility for sharing gospel with their surrounding society as well as promoting cross-border ministry.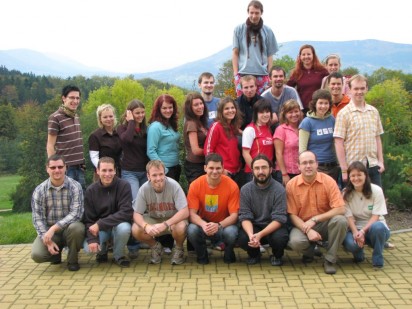 It has been 10 years already that The Josiah Venture Internship program has been preparing young Christian leaders, youth pastors and other servants working among youth for effective ministry. We teach them to live as disciples of Jesus Christ and so as to bring the Good news to the lost souls in our atheistic country.
It is a nine-month intensive course focused on deepening Bible knowledge, character transformation as well as the development of ministry skills. The Interns come from various denominations and towns to study together and experience personal care in small groups. They have time devoted to ministry in their home churches including outreach activities.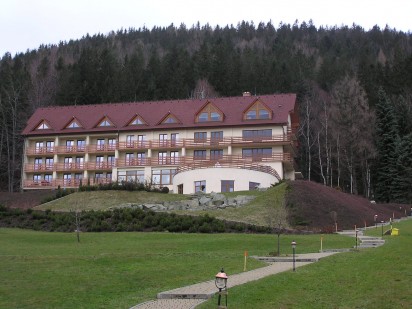 I have been granted the privilege of leading this program. Last academic year we invested in fifteen Interns – God's men and women. The first week of each month there are two seminars taking place during which we study different books of the Bible e.g. the book of Daniel, Ephesians and, Proverbs. We also cover important topics such as the Holy Spirit, the Life of Christ and Prayer.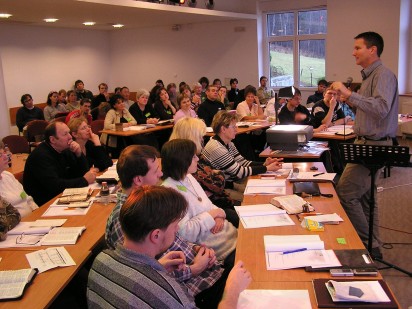 Significant teachers such as Dave Patty and Ken Pitcher teach our students. These seminars and team trainings are opened to the public and about 560 people heard life changing messages in 2007.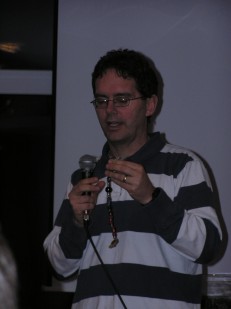 Our Education division, which I am in charge of too, runs the Weekend School for Youth Leaders as well as the Follow up Program for leaders who are starting to be involved in church leading.
My family and Ministry Support
I would like to introduce my family to you. My wife Nada and I have two daughters – Miriam (15) and Nela (14). Both of them have been attending Christian high schools. They play piano as well as some other musical instruments.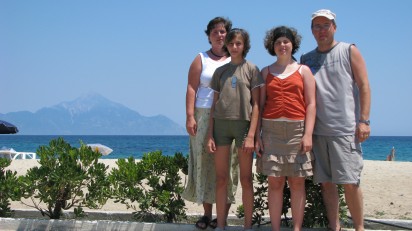 Their most favorite hobby is horseback riding. Our home church is Plymouth Brethren Church in the city of Ostrava in which I have been actively involved in a small group ministry.
We are asking God to provide financial support in the amount of $2300.00 a month in order to meet my family and ministry needs. A significant initial financial contribution granted by the foundation made the start of my ministry at JV possible. So far, regular gifts from Christians and friends living in the Czech Republic and their US counterparts have covered 72% of my needs. I would like to invite you to become a part of God's work in the Internship program by supporting my ministry there.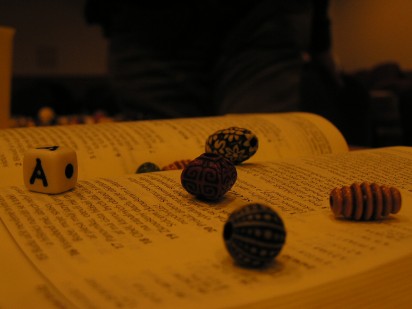 However, I am asking the Lord not only to provide sufficient financial back-up necessary for this ministry to function and my family to live, but also, equally importantly, to call prayer warriors into the spiritual battle, which underlies this particular ministry, in order to fight in Jesus Name against whatever opposition, attacks and weaknesses that may occur. To have people who stand behind me in prayers or giving is a huge blessing! Seeing such individuals around me amazes me and encourages my heart tremendously, especially in hard times when frustration, exhaustion or various challenges come my way.
Honza Kuklinek
Skype - honzakuk